1
« on: February 25, 2019, 05:18:11 PM »
MetalLaires Industrial
Imperial Class Ship Catalog
MetalLaires Industrial catalog of the Assari Imperial Class spaceships.
These ship come in many different sizes but all of them have the same "native Imperial Class" look.
The Imperial Class fleet builds are all about the inside. Its about what to to with that interior space.
The interior is different because of the difference in ship size.
And while your at it, these smaller model ships enter can enter the big ones.

There are 50 pages to be filled, some are for future ships or I have not made pictures yet.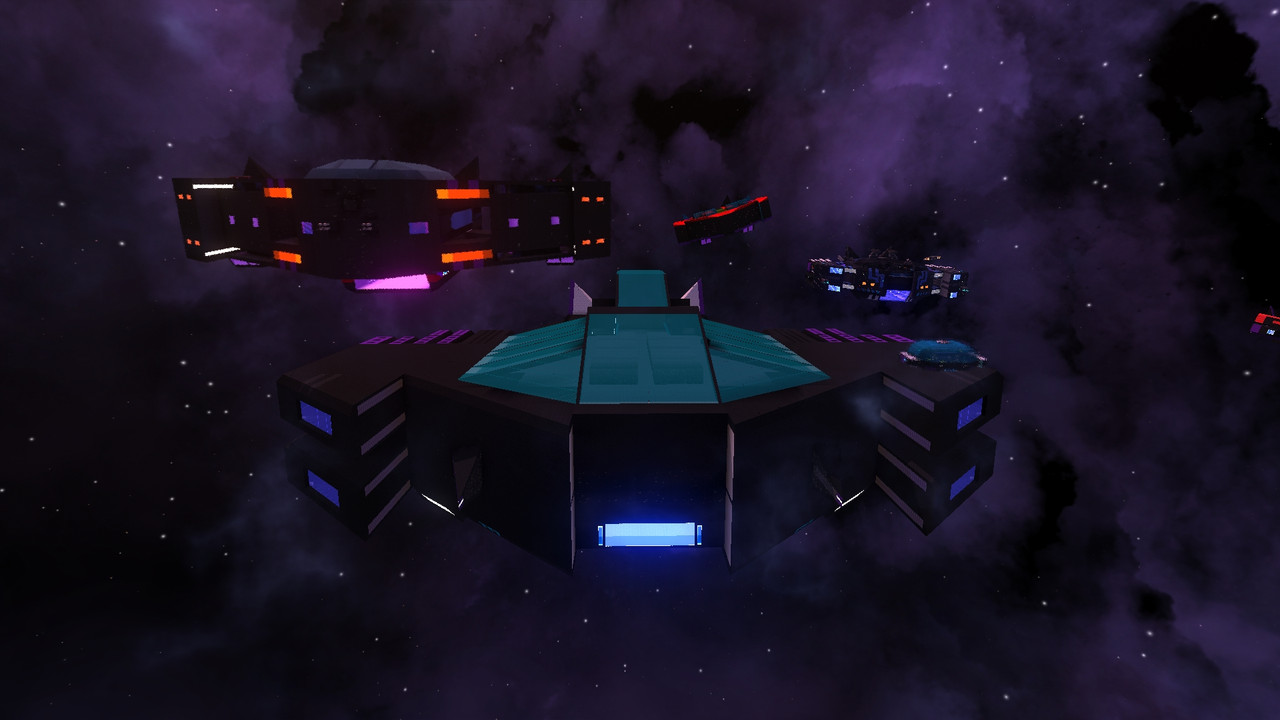 Last update 26.01.2029
Added a "Skywalker" (post #37)picture to the page. This ship is still under construction
Last update 09.09.2019
-Updated the GC Detroyer page with new pictures and also added the 'Secret Service' version of the GC Destroyer
Last update 24.08.2019
-Updated the MXFC page
Last update 19.05.2019
-Updated MXFC page
-Added another video-link for the MXFC
-Added a stats picture for the MXFC
Last update 22.04.2019
-Added main picture for the MXFC
-Added video-link for the MXFC
Last update 23.03.2019
-Added temporarily main pic for the GC Destroyer
-Added Meranda Xirsea Fleet Carrier interior pictures
Last update 12.03.2019
-Added stats picture for the Triplets
-Added Tinker Bell pictures
-Added Frigate One pictures
Ship classes
0 - 50m x 50m Scouts, Fighters and Miniships
50m x 50m - 150m x 150m Corvettes
150m x 150m - 300m x 300m Frigates
300m x 300m - 600m x 600m Destroyers
600m x 600m - 1000m x 1000m Cruisers
900m x 900m - 1600m x 1600m Battleships
1600m x 1600m < Capital ships
Carriers vary in sizes, depending on what they are used for, and so are cargo vessels.
Links
page1(1-14) page2(15-29) page3(30-44) page 4(45-50)
1
Random fleet pictures
2
Spacely Speeder DX
3 spacely van
4
Triplets
5
Scout DX
6 medium scout
7
Millennium Scout DX
8 mega scout
9 more triplets
Corvettes
10 chevy corvette
11
Corvette DX Flight
12 stingray corvette
Frigates
13
Master Miner
14 chibi frigate
15
Frigate One DX
16 force frigate
17 megaminer
Destroyers
18 fuse destroyer
19
Destroyer DX Flight
20
Guardian Class Destroyer DX+
21
Coaxial Destroyer DX
22 devastating destroyer
23
IC Freighter
Cruisers
24
Cruiser 190 SDX
25 cruiser Flight
26
My-T-Cruiser DX
27
Royal Cruiser DX
28 heavy cruiser
Carriers
29
Fighter Factory Carrier DX
30
Carrier XL+
31 carrier xxl
32
Guppy X Series
Battleships
33
BattleLaires XX
34 battlelaires II
35
BattleCruiser DX Flight
36
My-T-Commander DX
37
Skywalker series
Carriers
38
Repair Carrier Supreme+
39
Support Carrier DX
Capital Ships
40
Trypticon City Ship
41
Trypticon II - Odyssey Class
42
Trypticon III - Meranda Class
43
Trypticon IV XTC
44
Meranda Xirsea Fleet Carrier
45
Spacely Station
46 spacely II
47
Odyssey R5 Station
48
Imperial Class Citadel
49 fighters
50 random ships